Skin tightening with Venus Versa™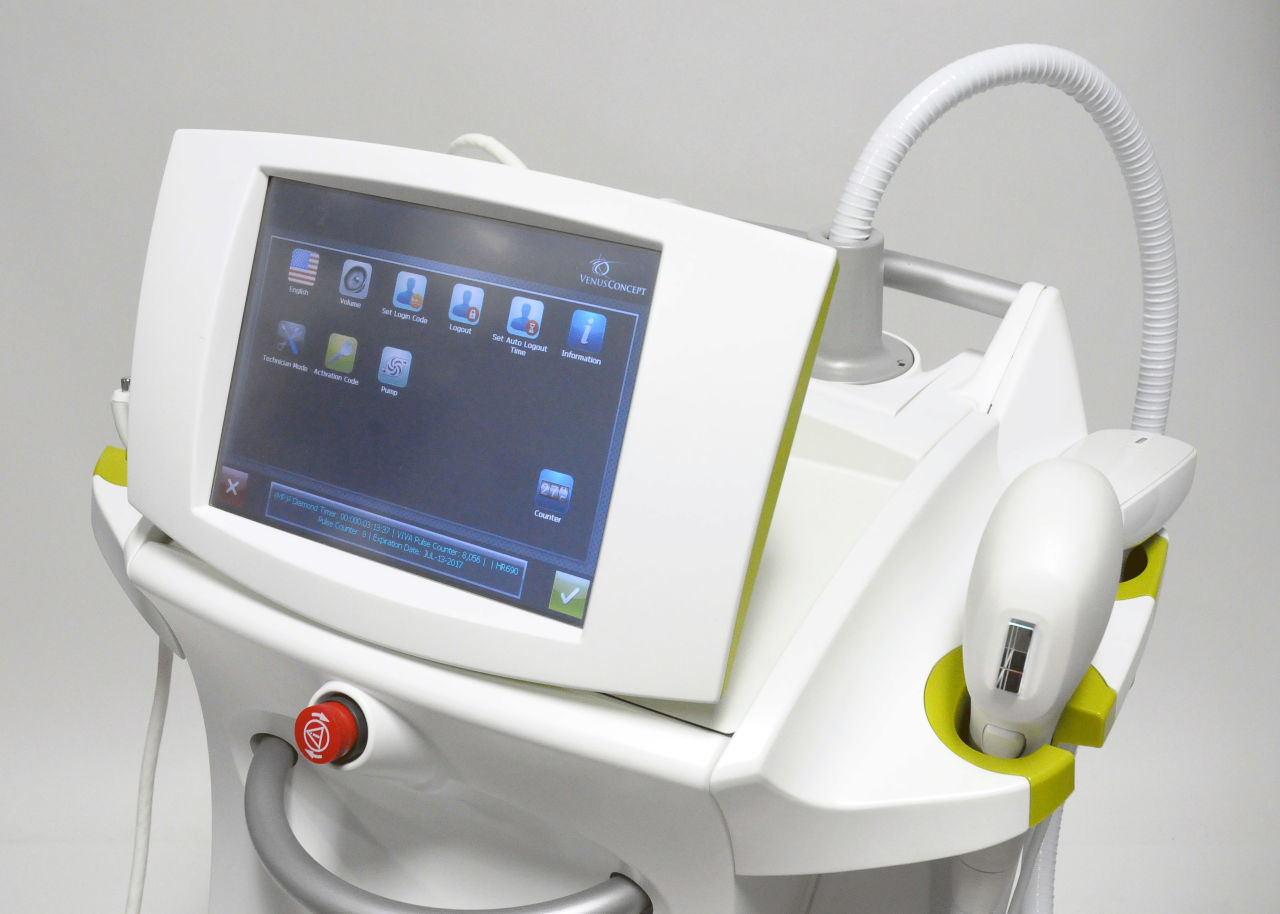 Venus Versa™ is a medical aesthetic device that can target a wide range of aesthetic concerns using an innovative combination of different clinical technologies. The system can deliver up to nine different treatments that address everything from anti-aging and acne reduction. Your treatment provider may not offer all nine treatments, so it's always best to check with them beforehand about what their specific Venus Versa™ system is equipped with.
How it works
Venus Versa™ can combine up to three different technologies in one device to provide treatments for today's most common aesthetic concerns.

CUSTOMIZABLE TREATMENTS FOR MAXIMUM RESULTS
Unique, highly effective technologies that provide noticeable results on your face and body

QUICK AND COMFORTABLE:
Quick sessions with added safety features for the most comfortable treatment experience possible

LITTLE TO NO DOWNTIME:
Return to your daily skin care routine 24 hours after skin resurfacing treatments. No downtime for all other treatments.
The best candidate is someone who has an uneven complexion with signs of discoloration on their skin. Venus Versa™ photofacial treatments may also work to improve the look of fine lines.
For safety reasons, you may not be able to get this treatment if you have/are:
Metal or other implants in the treatment area
Current or history of cancer
Pregnant or nursing
Any diseases that can be stimulated by light (e.g. epilepsy)
History of disease that can be stimulated by heat (e.g. herpes)
Poorly controlled endocrine disorders (e.g. diabetes or polycystic ovary syndrome)
Any active condition in the treatment area (e.g. eczema, psoriasis, rash)
History of skin disorders, keloids, unusual wound healing, or excessively dry and/or sensitive skin
Any surgical procedures within the past 3 months
A tattoo or permanent makeup in the treatment area
Excessively tanned skin
How many sessions will I need to see results?
Most patients receive 4-5 treatments per area. The exact number will depend on each individual person and the area being treated.
How long does a treatment session last?
One session usually lasts 15-20 minutes, depending on the area being treated.
How long will the results last and are they permanent?
It depends on how your skin reacts to the treatment and how you care for your skin afterward. For example, if you protect your skin from the sun, the results will last longer. We recommend one touch-up session every 3-6 months, depending on how your skin responds to the treatment.
Is there really no downtime?
There is no downtime. You can return to your daily schedule immediately after your treatment.
Can I put makeup up on right after my treatment?
Yes, you can apply makeup immediately after your treatment, but make sure you put on sunscreen first.