1- Day Derma-Roller Training $599+tax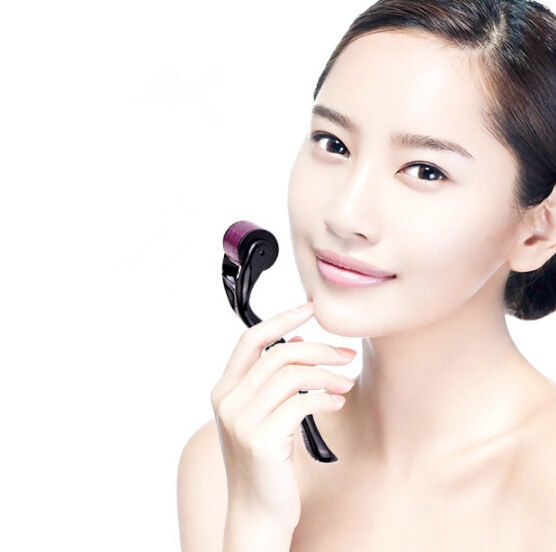 What Is the Derma Roller System?
The Derma Roller (also known as a microneedle roller or a skin roller) is a revolutionary hand-held device with the ability to naturally stimulate collagen and elastin in the skin to promote healthier skin cells in the body.
For our skin to have a smooth and healthy glow, it must continually be replenished with new cells. The Derma Roller System renews your skin cells from the inside out by using Collagen Induction Therapy (CIT). The Derma Roller's 200 fine medical-grade needles are rolled over your skin to cause pores in your skin to open temporarily, which triggers your body's natural healing process to heal the pores, thereby stimulating collagen and elastin production.
The production of collagen and elastin helps to thicken the skin, smooth away fine lines and wrinkles, and rid the skin of hyperpigmentation. In approximately one to two hours after Derma Roller use, these micro-channels fully close through the body's natural healing process, providing just enough time for new collagen structures to form within the skin's lower layers but short enough recovery time to ensure the resumption of your normal schedule.
By continuously triggering the body's natural healing process in this way, your skin constantly stimulates the collagen and elastin production needed to help restore and remodel your skin on a cosmetic level.
Requirements :
A valid, unexpired Bloodborne Pathogen certificate.
Valid, government issued ID
1 Models are required for this class. Students are responsible for securing their own models. Assistance can be provided for a $50 per model administrative fee. Please allow 2-3 week lead time for help with models
Course included:
Certificate of completion
Practice with device
Hands on training
consent forms
Dermaroller Microneedling Kit with serums
For Registration email info@skinnatural.ca